A few days ago I was approached by Arhaus who asked me if I was interested in sharing my dream reading space. Since I'm working towards moving out again (I do like to press the again) I jumped onto this reason to look at yet another furniture shop. And since it's for blog work I'm not 'wasting time' dreaming about all that furniture I wanna have, you know?
So let's start, shall we? I of course will totally ignore such unimportant stuff like how big my flat will have to be to fit everything into a room or prices.
Book Shelves
Most important thing in a home library – because of course I'm dreaming about a room just for books and reading! – aside from thousands of books are book shelves.
 Interestingly enough, my contact at Arhaus and I both fell in love with the Athens Library Collection. Although she prefers this one in black, whereas I want this one in white. I don't know why, but I really, really love white or white-ish furniture. Especially if it's dark on the inside. My newest bookshelf looks exactly like this to be honest. And I'd end up painting this one dark grey on the inside, too.

And yes, I do need a bookshelf with hiding space because
1) clutter stuff
and
2) books of shame.
C'mon, be honest, we all read some books we don't want others to know about. May those be erotica novels, self-help books, guilty pleasures, you name it. And yes, there are some books in my room I have kinda hidden. Sue me!
Some place to sit
 I have forever dreamed about a big, comfy armchair to curl up in and read. So of course I dream of buying one as soon as I've moved out again. This one in saloon dove grey has caught my eye. It looks comfy and sophisticated at the same time, fitting perfectly together with the white Athens Library Bookshelf.
Pillows! All the pillows!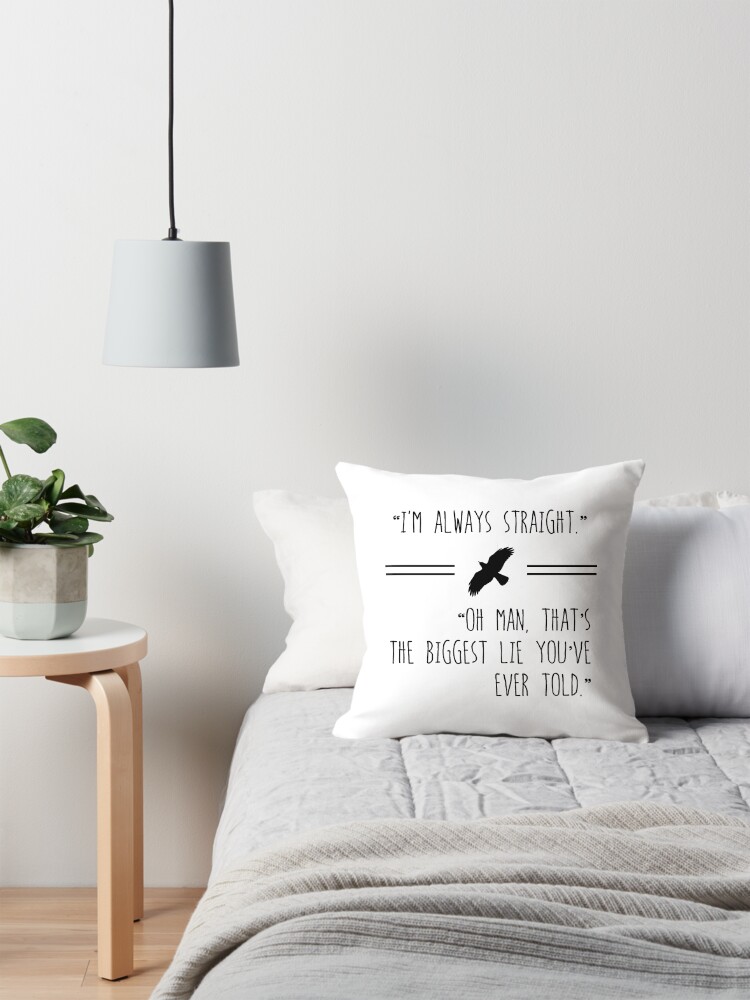 I always need something on my lap (I use my backpack when I'm sitting somewhere that is not home), so of course I want to have tons of them. I'm especially interested in fandom pillows. This is the first one I've ever bought (bonus points if you know the pairing this is relating to). Arhaus 'surprisingly' doesn't sell fandom or reading related throw pillows so I would have to stay true to Redbubble and the likes. There are worse things, though.
Somewhere to put my tea or coffee mug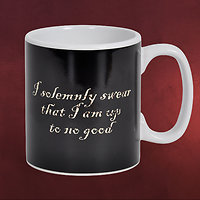 If you're interested, my newest mug is this one and I love it so much! How could I say no to a Marauders' inspired mug? For anyone interested I'm a Slytherin. Anyway, I'll have to put my mug somewhere and I'd choose this table out of all the tables you can find at Arhaus.
Lightning so my eyes'll thank me
The right lightning is so very important if you read a lot… my eyes could tell you stories… but I have learnt! I love adjustable lamps, because I change position a lot and I don't like to be hindered by a non moveable lamp. So I don't know why I keep looking at a lamp that's put on the wall. I don't need it, so why do I like it?!
Blogging Space
Since I'm a book blogger I of course need a desk to write at. I could write sitting in my armchair as well, but that would not be healthy if I did it for a long time, so I'll need a new desk. And yes, it has to be new because my own is old. Which isn't the problem, but it doesn't look nice anymore plus my Dad had to repair it a little. It
simply broke on one side… Anyway, new desk. How about this one? It's not too spacey but I can still storage my notebooks inside it and the like. I could use my current desk chair, but if I had the chance I'd buy this one as well.
I could go on and on about my Bookworm's Dream Lair, but I think I'll stop now. Of course there will be decor as well, but that'll change so very often… not my Yankee Candles and Funko Pops though! They will stay forever! Well, the candles won't really, because I do light them, but that's beside the point.
If you want to look at more beautiful interior, feel free to take a look at Arhaus' pins over at pinterest!

Would you shop any of this? Or maybe there is something different that you would buy if you could. Tell me all about!

Disclaimer: All opinions are my one and I was not paid to write this post.
Merken
Merken
Merken
Merken
Merken